I tried THM on my own for several years but never felt I 'got' it. This would lead to discouragement and a half-hearted effort. It was easy for me to rationalize going off-plan. I saw a FB post about Coach Kris and her work with hormones. Dealing with PCOS, hypothyroidism, and other female issues, I thought maybe she could help me. It was the best decision I made!
Coach Kris gave me a wealth of resources & tools to help me. She broke down and tweaked my meal plan to help me see weight loss.
❌Feeling Overwhelmed trying to understand the Trim Healthy Mama plan?
❌Losing and gaining the same weight over and over again?
❌Lacking Motivation or not being able to stay consistent?
❌Struggling to look at yourself in the mirror with love?
Feminine Freedom Path 
gives you the right tools to t

ransform your body, mind, and health. 
Hi! I'm Kris.
I help

women who want to lose weight with the best food plan and exercise plan while supporting their hormones and creating more vitality.
Women who want guidance and accountability are ready to invest in their health and see results.
My goal is to give women the tools to achieve weight loss success and find food freedom easily.
In Feminine Freedom Path You'll Experience
Hormone Balance
✅Get your hormones working for you instead of against you. 
✅Breakthrough weight loss stalls.
✅ Find your fit and strong body.
Food Freedom
✅A simple way to eat and eat the best foods.
✅Food prep and menu planning templates that will make THM easy.
✅Fully understand when to use S, E, FP, and Cross-over meals.
Accountability
✅Overcome sabotaging thoughts or behaviors that keep you stuck on the dieting roller coaster. 
✅Learn the reasons you can't stay motivated, or consistent.
✅Change the way you see yourself when it comes to food and exercise.
I am proud to say that after 18 months, I have a regular bedtime routine, and healthy habits, see a naturopath and continue to maintain the balance of my hormones, meal plan, and COOK.
My two boys are eating healthy and constantly keep me on track. One son has lost 50 lbs and the other 30lbs. My husband has lost 30lbs.
Our life is different; WHY? Because I invested in us!!!!
It took investment to get a coach, but it was one of the best investments I have ever made. See, I have tried to do this on my own. I try to be all or nothing. Go on the plan, then fail and get off because I messed up.
Through a series of weeks, Kris taught me how to think, overcome, be different, and take the challenge head-on with positive self-talk.
Thank you, Kris! My family is forever changed by your dedication, time spent pouring into
my life, and taking my case on when I was so green in THM.
Charity Russels lost 50lbs (size 14 to size 8)
Why work with me?
✔ I've been a certified personal trainer and nutritional counselor since 1990

.
✔ I'm Trim Healthy Mama's Head Coach.
✔ I've been with Trim Healthy Mama since the beginning, and I'm also a THM Success story.
WHY DOES
FEMININE FREEDOM PATH COACHING
WORK SO WELL?
This isn't just a "calorie-in-calorie-out" weight loss program.
I teach the

fundamental core reasons why

 your body is prone to weight gain and inflammation.
Once you take action with this knowledge your body results will be:
☑️Balanced Blood Sugars
☑️Balanced Hormones
☑️Reduced Inflammation
☑️Increased Mental Clarity and Energy
☑️Lost Inches Off Your Body, Including Waist
Back in 2014, a friend told me about THM. Six months later I had lost 32 pounds!
Over the last 9 years, I have fluctuated up and down and gotten into a pattern of eating mostly S meals and crossovers.
In February, I signed up with Get Your Trim On with Kris Perkerson Honeycutt.
I am learning for my season of life (50). With weight training and HIIT twice a week, it has made a huge difference.
The bottom pictures are 8 lbs and 16 inches difference.
Here's What's Possible In Feminine Freedom Path...
Total change in mindset. Inflammation is gone. Staying on the plan is so easy.
Finally, my waist is smaller than my bust. Woohoo!
-Donna A.
Yes!! Scale victory- I am down 12 pounds total! I was hanging out at 7 pounds for the longest time. 
More energy, more uplifting thoughts, I feel better about myself overall, just so much gratitude for being a part of this. 
-Heather S.
I've lost 29 inches and 40 lbs! 
My mindset has completely shifted - I'm not finished my health journey but I believe I can do it. I am going to stay in it and keep showing up for myself every day. I am filled with hope and confidence that I'm going to reach my goals.
-Anne H.
I have lost 5 lbs in the past week! I stayed 95% on plan.
-Christina G.
I have lost 25 lbs, a pant, and a top size. I actually look forward to working out. I don't beat myself up anymore knowing it's a journey. I feel stronger and healthier. I am proud of myself.
-April D.
I have lost 9.1 lbs.
The shorts I work out in are fitting way better. I can feel a contour in my upper arm that hasn't been there before.
-Ann M.
 In Feminine Freedom Path, you'll get...
1
A private community, that's not on Facebook.
2
5 Pillars to Weight Loss.
4
Food Tracking Check-in.
6
6-month access to content, calls, and coaching.
7
2 personal Strategy Calls with Coach Kris.
8
1 Accountability Call with Coach Leslie.
9
Twice-weekly small group coaching calls.
10
Private Marco Polo Group.
You'll Know This Program Is For You If:
---
✅

You're ready to invest in and show up for your health.
✅

You want a long-term solution to reach and sustain a healthy weight, more energy, and better mobility.
✅

You're done with quick fixes that burn you out and make you want to quit.
✅

You're coachable and willing to make some small changes for the sake of your progress.

 
✅

You believe that success starts with you.
✅ 

You're committed to your weight loss journey.
This Program Is Not For You If: 
---
❌ 

You're looking for a quick weight loss plan.
❌

You're looking for a diet instead of a lifestyle.
❌

You don't want to bother with managing your mind and its negative sabotaging thoughts.
❌

You're not willing to take the time to show up for Zoom coaching calls.
❌

You don't have a stable interne

t connection.
Free Discovery Call - Book Now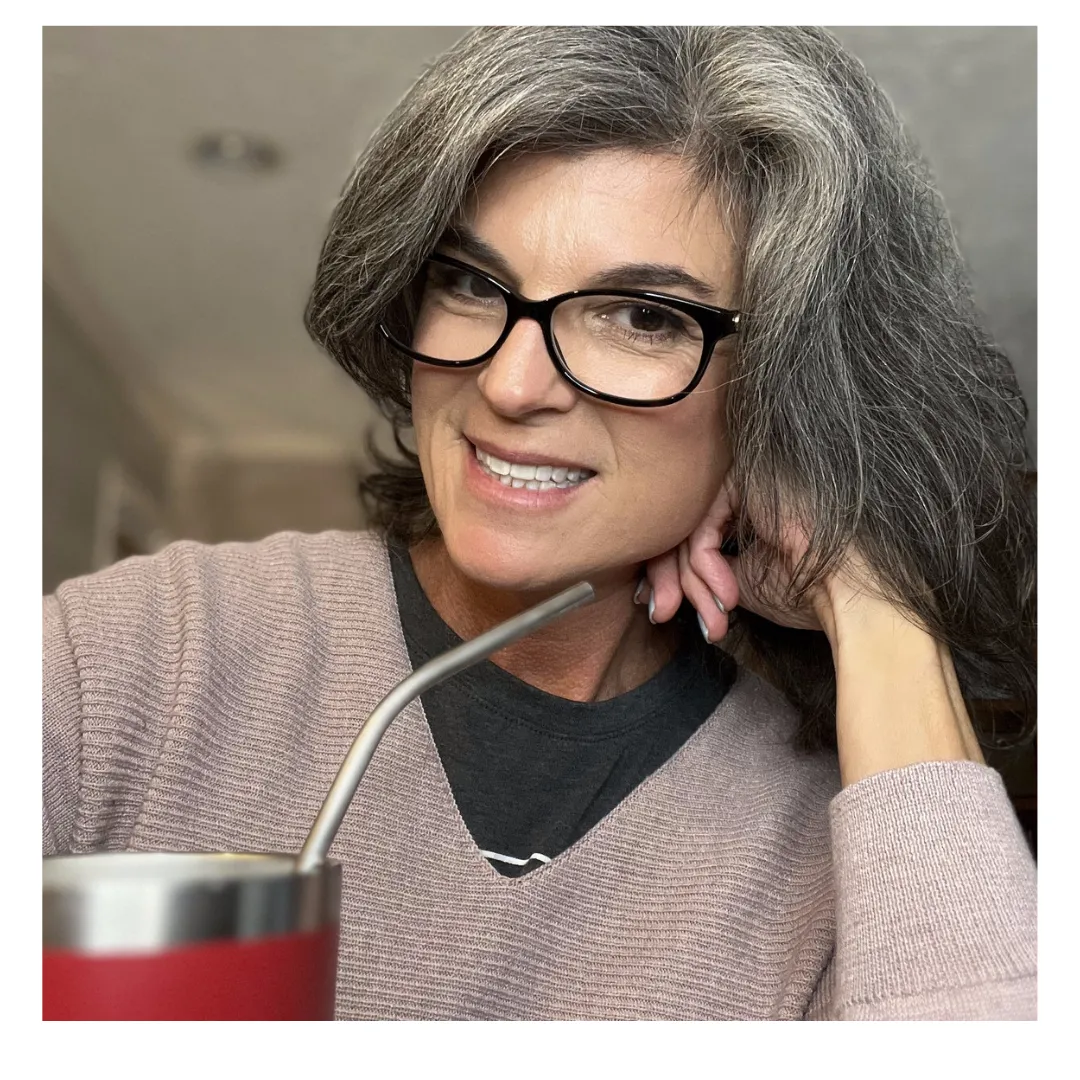 Who is
Kris Honeycutt
Kris Honeycutt is the
 Head Coach of the Certified Trim Healthy Mama Coaching Program, a Certified Personal Trainer, and a Nutrition Specialist.
 She is
 passionate about helping women
eat the foods they love without restricting calories, and how to keep the weight off ... for good
.
In her free time, Kris Honeycutt likes to spend time with family and play a mean pickleball game.
Frequent Questions and Answers
What happens when I apply?
How is this program different?